Is Your Money Working For You?
09/11/2023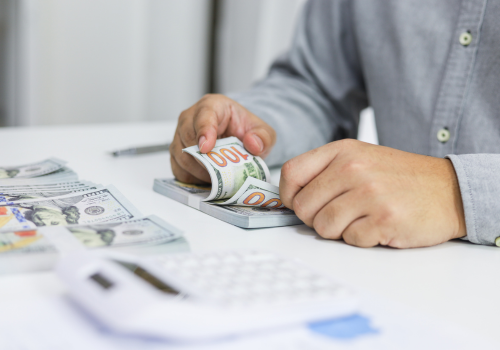 At RMLEFCU, our commitment to your financial success shines through our top-notch service offerings. From checking accounts to savings solutions, we provide an array of resources to help you achieve your financial aspirations. If you're seeking a checking account that makes your money work for you, look no further than our Kasasa Premium Checking Accounts! These innovative accounts go beyond the ordinary, offering cashback rewards, high dividends, fee-free banking, and unparalleled convenience. Let's delve deeper into the remarkable features that set these checking accounts apart.
Unlock Your Financial Potential!
High-Yield Interest Rate: Elevate your earnings with Kasasa Cash Checking's impressive high-yield interest rate on your deposited balance. Experience superior returns compared to traditional checking accounts. Moreover, the interest rate grows as your balance increases, ensuring your money works harder for you.
No Monthly Service Fees: Say goodbye to monthly service fees with Kasasa Checking! These accounts are designed to provide value without burdening you with hidden costs. Enjoy hassle-free banking and peace of mind knowing that your account remains free from unnecessary charges.
CashBack Rewards: Reap the benefits of cashback rewards whenever you use your debit card for purchases. A portion of your spending is automatically credited back to your Kasasa CashBack Checking account. It's like getting paid for your everyday transactions! Easily track your earned cashback rewards through our user-friendly website or mobile app. After a minimum of 12 debit card transactions, an ACH of $500 or more, and being enrolled in e-statements, you will receive 3% cash back on up to a total of $300 debit card purchases that post and settle to the account during that cycle period. A maximum of $9.00 cash back payments may be earned per Monthly Qualification Cycle.* For the enhanced tier, 50 debit card transactions of $5 or more, an ACH transaction of $500 or more, & a loan with us earns you 6% back up to $18!**
Your Financial Well-Being is Our Priority.
RMLEFCU has your best interests at heart, which is why Kasasa Checking is a must-consider option. Whether you're seeking convenience, rewards, or financial flexibility, these accounts deliver it all. With its high-yield interest rate, exemption from monthly service fees, or cashback rewards, Kasasa Checking empowers you to make the most of your hard-earned money. Connect with our Certified Financial Counselors today to explore this exceptional opportunity in detail.