Finding Your Ideal Auto Loan: Key Considerations for a Stress-Free Purchase
10/10/2023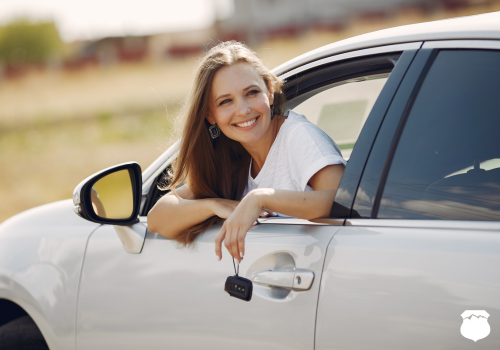 Comparing Interest Rates and Terms:
Interest Rates: Begin by prioritizing the interest rate, a pivotal factor that affects the overall cost of your loan. Multiple elements, such as credit score, income, and loan amount, determine the interest rate. At RMLEFCU, we offer auto loans with rates as low as 6.99% APR*, ensuring a budget-friendly financing solution.
Flexible Repayment: Seek lenders that provide flexible repayment terms. RMLEFCU understands individual financial circumstances and tailors loan terms accordingly. This flexibility ensures a repayment schedule that aligns with your financial capacity.
Exploring Loan Terms:
Optimal Loan Term: The loan term, or the duration of repayment, is crucial. While auto loans generally range from 36 to 72 months, some lenders offer extended terms based on your situation. RMLEFCU empowers members with a range of flexible terms, allowing you to select the one that suits your current financial state.
Evaluating Down Payment Requirements:
Down Payment Benefits: Assess whether the lender requires a down payment. While a down payment may lower interest rates and monthly payments, some lenders may waive this requirement for reliable borrowers. Clarify the down payment terms to make an informed decision.
Additional Fees: Inquire about potential additional fees, such as origination or application fees, before committing to an auto loan. Understanding the complete cost structure ensures transparency in your financing.
The RMLEFCU Advantage:
At RMLEFCU, we have designed our auto loans with your needs in mind:
Competitive Rates: Benefit from our competitive interest rates, starting as low as 6.99% APR*.
Flexible Terms: Choose from a variety of flexible loan terms to accommodate your unique financial situation.
Personalized Guidance: Visit any RMLEFCU branch to receive expert guidance from our Certified Financial Counselors, ensuring a tailored approach to your auto financing needs.
Easy Application: Streamline the process by submitting your auto loan application online, getting you back on the road quickly.
When seeking your next auto loan, consider the vital factors of interest rates, loan terms, and down payment requirements. RMLEFCU offers a seamless auto loan experience with competitive rates and personalized support. Whether you're ready to apply now or have questions, reach out to us at (303) 458-6660 to embark on your auto financing journey!
*Annual Percentage Rate. With approved credit. Some restrictions may apply. Rates subject to change.